Co-construction Major
Co-construction Major cooperation includes, but is not limited to, co-construction of a talent training system, co-construction of teachers, co-construction of platforms, co-construction of teaching resource banks, co-construction of innovation and entrepreneurship bases and other cooperation.
Talent Training Goals
1."Learning(teaching and learning), Competition(skills competition), Training(practical training), and Production(cultivating industry-necessary talents)" have become a model for school-enterprise cooperation across the country to cultivate applied-skilled talents.
2.The combination of point, line and plane realizes major comprehensive reform. (Point: the value point of both parties; line: talent training as the main line; plane: multi-faceted cooperation in teaching, platform, resources, teachers, etc.).
3.Leading the industry with cutting-edge technology, organizing customized training on demand, and building a talent training value chain with deep integration of multi-party cooperation.
COOPERATION MODE
Cooperation Mode One

1.Carry out joint training for three years
2.Both schools and enterprises jointly formulate talent training programs
3.Implement teaching according to the teaching proportion
4.In the first two years in the school, the company sent lecturers to teach
5.In the last year, students go to the enterprise base to study
6.Base completion: project training, graduation design, completion of employment docking, etc.

Cooperation Mode Two

1. Joint training operates in the "N+M" mode:
"N" represents the number of school-led school years
"M" represents the number of business-led school years
The "M" stage includes: project training, graduation design, employment docking, etc.
2.Reference modes include "1.5+1.5", "2+1", etc.
Organization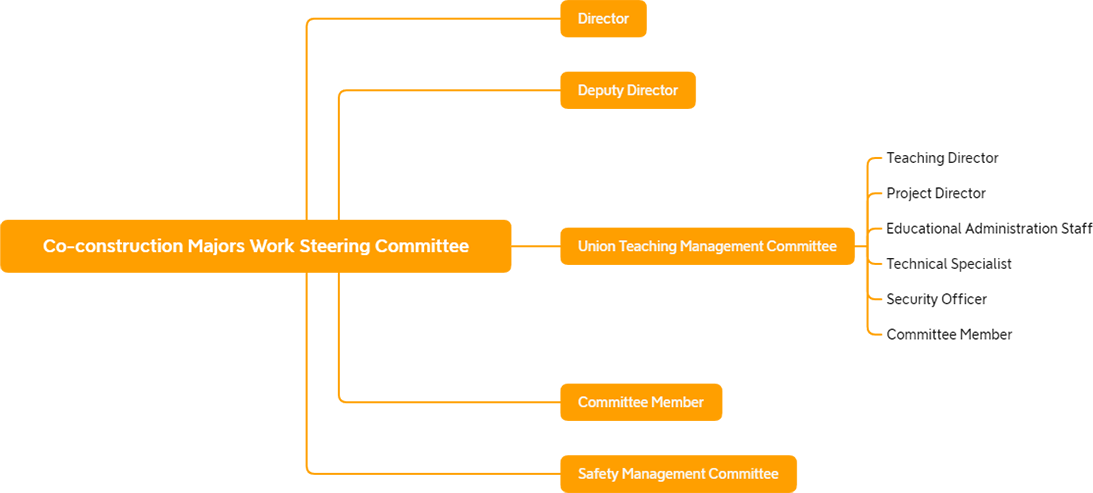 Cooperative Contents
Build a talent training system

Jointly prepare talent training programs
Co-customized teaching plan
Jointly implement talent training

Build double quality teachers team

School-enterprise joint construction of teaching staff
teacher training
Joint teaching and research, scientific research, research and development

Co-construction platform

Training platform
Online teaching platform
Talent service platform
Talent evaluation platform
Innovation and Entrepreneurship Platform
Competition platform

Build a teaching resource library

Learning video
PPT teaching materials
Learn animation
Exercise
Mission book

Jointly build innovation and entrepreneurship bases

Creative cultivation
Innovative skills training
Entrepreneurship studio
Achievement display
Safety Management System
The enterprise training base adopts the three-in-one management system of Education, Rules and Regulations, Reward and Punishment and Emergency Handling Center in terms of student safety management:
1Establish a safety management responsibility system

2Establish a long-term communication system

3Establish a safety performance appraisal mechanism for base employees

4Establish a rapid response mechanism