Mixed-ownership company with nearly half of the State-owned Capital; National High-tech Enterprise, Beijing"Specialization, Refinement, Differentiation, Innovation" Enterprise
Yoodao Technology was registered in Daxing District, recognized as High-tech Enterprise, Zhongguancun High-tech Enterprise, Double Soft Certification Enterprise, "Specialization, Refinement, Differentiation, Innovation" enterprise, Beijing AAA-Level Credit Enterprise, Zhongguancun Gazelle Enterprise. Yoodao Technology becamed a mixed-ownership company with nearly half of the state-owned capital by important shareholding of state-owned enterprises such as Beijing Infrastructure Investment Co., Ltd, China Railway, Jianxin, Cornerstone Capital, ect. At the same time, Yoodao Technology is the largest provider of Rail Transit Virtual Simulation Training Equipment in China.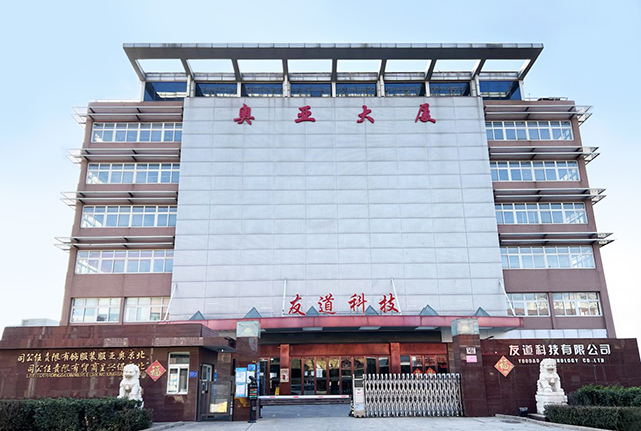 Has 50 patents, 15 patents for invention, more than 100 independent intellectual property rights. Main business is to provide intelligent design & development for Rail Transit and General Aviation.Has achieved more than 100 products research and development of Rail Transit and General Aviation, nearly 30 has achieved better economic benefits and widely used by more than 1,000 customers in the industry and colleges. Designed and developed 80 products for Rail Transit Communication Signals, Operation and Management, and Vehicle Technology by intelligent technology. Nearly 30 products for Simulators, Avionics, and Aviation Communication in the General Aviation.
Relied on numerous shareholder resources, and member enterprise resources of the China-Railway Industry and Education Alliance, after years of accumulation, brought together including China Local Railway Association, China Institute of Communications Education, China Federation of Industrial Economies, China Association of Metros, Administry Committee on Transportation to Majors in Higher Education under the Ministry of Education, National Transportation Vocational Education and Teaching Instruction Committee, National Aviation Industry Vocational Education and Teaching Instruction Committee, CRRC Corporation Limited, China Railway Signal & Communication Corporation Limited, Aviation Industry Corporation of China, Ltd., Beijing Jiaotong University Industrial Teaching Research Institute, and some local railway bureaus group companies, local subway companies, Railway Press, etc resources. Co-organized hundreds of the National First Class Competition - Transportation Major sponsored or jointly sponsored by the Ministry of Transport of the People's Republic of China, the Ministry of Human Resources and Social Security of the People's Republic of China, etc Ministries and Commissions. Covering the Transportation Railway Signal, Railway General Maintenance, EMU repairer, Communication and Control, Rail Transit Operation and Management Comprehensive Application, Urban Rail Vehicle Technology, Urban Rail Transit Signal Worker, Urban Rail Transit Dispatcher, and General Aviation, Aircraft Maintenance, Aviation Electrical Installation and Commissioning, etc products and resources for more than ten posts. It has formed "promoting studing, teaching and employment with competition", which is a new concept of enterprise Innovation-driven development and the teaching reform of college education. A new business model integrating industry and education has been formed, brought the industries, enterprises and educational resources together, strengthened the relationship with customers. Interconnected resources of Transportation Industry, Enterprises and Education, it has achieved the "Industry - Education Integration and cooperative education" in the field of Transportation.